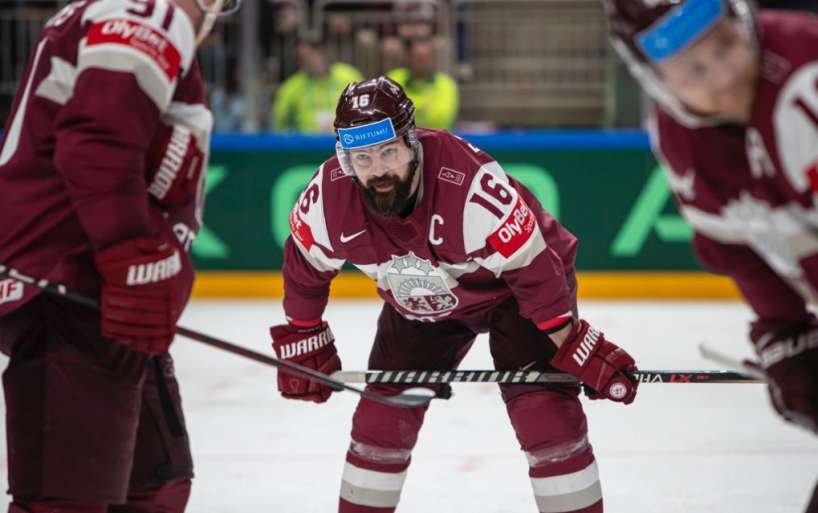 We are delighted to announce that OlyBet Sports Bar has become one of the Latvia hockey team's official supporters during the 2023 World Championship which will take place from 12-28 May in Riga and Tampere!
Supporting sport has always been important to the company, so we are pleased that alongside our existing partnerships with beach volleyball stars Tīna Graudiņa and Anastasija Samoilova, and the men's basketball team, we've started a new partnership with the men's national hockey team. Likewise, the OlyBet Sports Bar is one of the supporters of the Beach Volleyball World Cup Tour Stage, which will take place from 15-18 June in the city of Jurmala. And we will continue to support sport in the future!
On the subject of the hottest sports event right now, the World Hockey Championship, the first two games of the Group B tournament in Riga have already been played, where Latvia has suffered two losses: 0:6 against Canada and 1:2 against Slovakia. Unfortunately, this time our experts' forecasts, in which our hockey players were not considered favourites before the match, have come true. However, they still have chances to improve their situation. They have five games left in the tournament – against the Czech Republic (15.05), Norway (17.05), Slovenia (19.05), Kazakhstan (20.05) and Switzerland (23.05). Before the tournament, the limit of the total number of points won by the Latvian national team was set as 8.5 (for both possibilities "more" or "less" the coefficient is 1.85). Despite two defeats, Latvia still has real opportunities to reach this limit. Will they succeed?
Follow the championship and experience the hockey celebration together with us! Olybet is looking after those fans, who for various reasons can't attend games in person by giving them the chance to enjoy the "spring madness" in front of big TV screens in an atmosphere just as lively as that in the stands at Arēna Rīga!
What are we offering? Of 44 OlyBet Sports Bars across Latvia, visit the one nearest to you, where throughout the championship the atmosphere will be as lively as you'd expect for this hockey celebration. Our friendly and helpful staff have organised various activities and competitions, and laid on valuable prizes. Here nobody will give you a funny look when you support your team. We guarantee a real atmosphere for sports fans!
Exclusively at OlyBet Sport Bars, you can buy a great hockey fan package for just €1! It includes:
● Latvian flag face paint
● Fan cheer sticks
● Welcome drink token
● Sports betting Match Play coupon worth 5