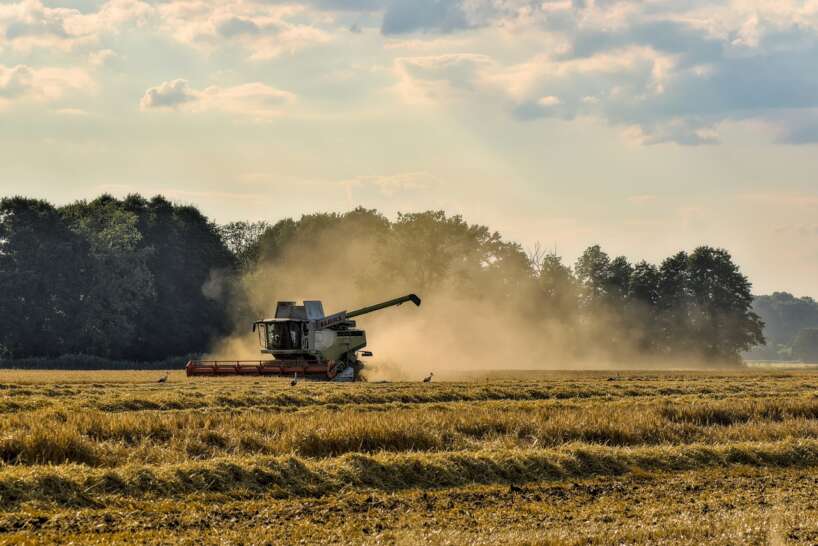 Uralchem JSC, one of the world's largest producers and exporters of nitrogen, potash and complex fertilisers (hereinafter, the Company), will make a gratuitous shipment of its products (urea or NPK fertilisers) to Africa, writes Baltic Forbes. 
This step will be part of the Company's contribution to global food security. The decision to launch this humanitarian project was made in the wake of the Memorandum of Understanding between the Russian Federation and the UN Secretariat on assisting the promotion of Russian food and fertilisers to international markets, which was signed in Istanbul, Türkiye, on 22 July 2022.
This project by Uralchem is being implemented in accordance with UN Sustainable Development Goal No. 2: Eradicate hunger, ensure food security and improve nutrition, and promote sustainable agriculture. The project at this stage provides for humanitarian delivery of the first consignment of 25 thousand tons of products to Africa.
As Dmitry Konyaev, CEO of Uralchem, commented, "Amid this complicated geopolitical situation, which has significantly affected global market conditions for production and consumption of fertilisers, Uralchem is ready to provide support to agricultural producers in Africa by making a free shipment of some of our base and advanced products. As a key industry player, we understand how important it is to support agriculture, both in our domestic market and in Africa, which is having a very hard time weathering through this economic crisis".
The Memorandum of Understanding on Russian agricultural exports was earlier signed by UN Secretary-General Antnio Guterres and Russian Deputy Prime Minister Evgeny Belousov.
The main goal of the Memorandum is to ensure transparent and unhindered supplies of food and fertilizers, including raw materials for their production, to the world markets. This is, in particular, to remove obstacles in the areas of finance, insurance and logistics, to achieve specific exemptions for these products from the restrictive measures imposed on Russia. The term of the Memorandum is 3 years.
The U.S. has already issued a general license authorizing transactions with Russia related to fertilizers, food, seeds, and medical equipment and medicines.
The European Union also noted in the 7th sanctions package that it is committed to avoiding any measures that could lead to a decrease in food security worldwide.
Uralchem's initiative for Africa is the first and unique such action for private companies in the world.
Dmitry Mazepin, who was beneficiary of Uralchem previously, fell under EU sanctions and sold a controlling stake in the company. Uralchem's assets in the EU, including Latvia's fertilizer and ammonia terminals, are also out of Uralchem's control, but so far they have been restricted by the Latvian authorities due to sanctions. The state authorities do not yet dare to give permission for the transit of fertilizers, or even for the import of Russian fertilizers for Latvian farmers, which puts our agricultural production in very difficult conditions.
Nevertheless, the shipment of Uralchem's fertilizer to Africa must happen soon. Perhaps, to solve the food crisis, the global community and sustainable development decision-makers should recognize fertilizers as humanitarian goods on a par with food, medicine, and other vital goods, and thus simplify all procedures related to fertilizer shipments to the global market.
The Russian Uralchem's initiative is in line with the decisions of the UN Conference on Sustainable Development in Rio de Janeiro, which was called Rio+20 (https://www.un.org/en/conferences/environment/rio2012). At that conference, world leaders, representatives of the private sector, non-profit and charitable organizations developed a concept of action to reduce poverty, promote social justice and protect the environment.
The threat of hunger hanging over the world, and particularly threatening Africa, requires urgent and decisive measures. Under these circumstances, Uralchem has taken a step to address this problem.